We believe that our look is the most important aspect in our life and this is better than a thousand words. This is the reason why we offer a wide range of services at a high standard including hot towel shave, face massage, classic and modern haircuts. We would like to prove that, not only the words characterised us, we take proud in our service. In addition to this, our quality products are guaranteed by reowned companies in this field.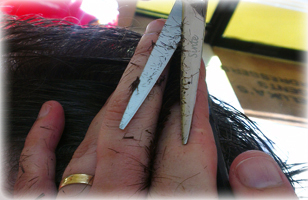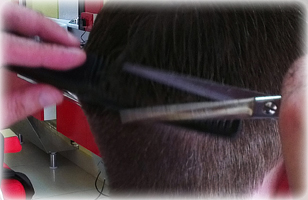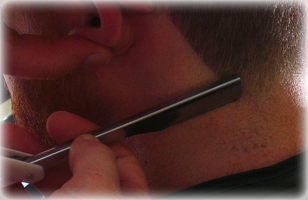 Dry Haircut
Dry Haircut, as the name implies, means a type of haircut done in dry hair. This method is usually used in order to give the barber a clear picture of how the hair would look like on a daily basis, when the hair is not wet. The procedure works best specifically to enhance your hair style. However, after a haircut we recommend a wash and blow dry giving your hair a more healthier look.
Flat – Top Haircut
Flat – Top is a type of hair where the hair on the top of the head is graduated in length to form a flat deck. Usually the sides and the back of the head are tapered short. This haircut takes more time than an usual haircut and we can guarantee that you will not even feel the time spent on our chair as the environment would be so relaxing and the final product would be fantastic.
Wash & Blow Dry
Washing and drying your finished haircut is as important as the cut itself, making you feel clean and refreshed. The step is washing your hair with our best shampoo, following by a scalp massage, then drying your hair and finally giving it a style.
Close Head Shave
Do you like to stay smooth and stubble free? We offer the perfect close shave to achieve the most smoothest and cleanest head. Using only professional tools the head shaving would be a close one, very smooth so you regain the perfect look that you dreamed of with no irritation whatsoever.
Close Hot Towels Shave
Shaving with hot towel offers men the most professional and luxury grooming experience. Our master barbers are expertly trained giving you the most relaxing and professional shave you have ever had. Enjoy the 4 Elements that give you the look and feel like you have never had beard. This most fascinating escape begins with a hot towel, followed by the shave itself, another hot towel at the end and a nice face message finishing with a protective layer of aftershave balm.
Beard Trim
Grooming your beard is a must in every man's life. This procedure will imply combing your hair in the direction that it grows, in this way the hair would be at its maximum height and facing in the same direction. Then we start trimming your beard and eventually giving it a style, in this way your beard will regain the fresh feel and look.
Price List
Services
Standard Price
Senior Price
Children Price


under 10 years old

Hair Cut
£12.00
£9.00
£10.00
Clipper Cut All Over
£10.00
£9.00
£10.00
Re-Style
£15.00
—
—
Long Hair Dry Cut
£16.00
—
—
Flat – Top Haircut
£16.00
—
—
Wash & Blow Dry
£6.00
£6.00
—
Beard Trim
£5.00
£5.00
—
Shape Up Only
£4.00
—
—
Shampoo
£4.00
—
—
Please note: All offers are available Monday – Thursday, otherwise standard price